Revenue from your coffee purchase is shared with the farmer who grew it.

Your daily habit rewards growers for supporting their communities and environment—the ingredients for better coffee.


How we're different
"We love Onda and it's been a pleasure working with them. The transparency and sustainability they practice is as good as it gets, and the coffees are beautiful." — Mark Canlis, owner of award-winning Canlis Restaurant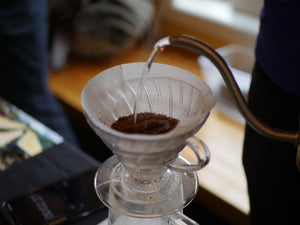 Coffee Brewing Guides
Learn how to make a great cup of coffee using pour over, french press, or aeropress.
Learn More