My name is Ivonne Herrera. I'm 26 years old, and I'm currently studying clinical nutrition and raising a son. My passion for coffee started with the example of my dad. He has been harvesting coffee for more than 20 years in Guatemala.
Six years ago, I decided to have my own farm. Since the first time that I was there with my son, it gave me a peaceful feeling. But it has been very difficult because the prices in the markets have not been enough to cover all of the harvest expenses.
This initiative with Onda Origins gives me the opportunity to know how our coffee reaches the final consumer. Earning a premium price gives us the opportunity to have better harvests and give more employment opportunities for the people in our community.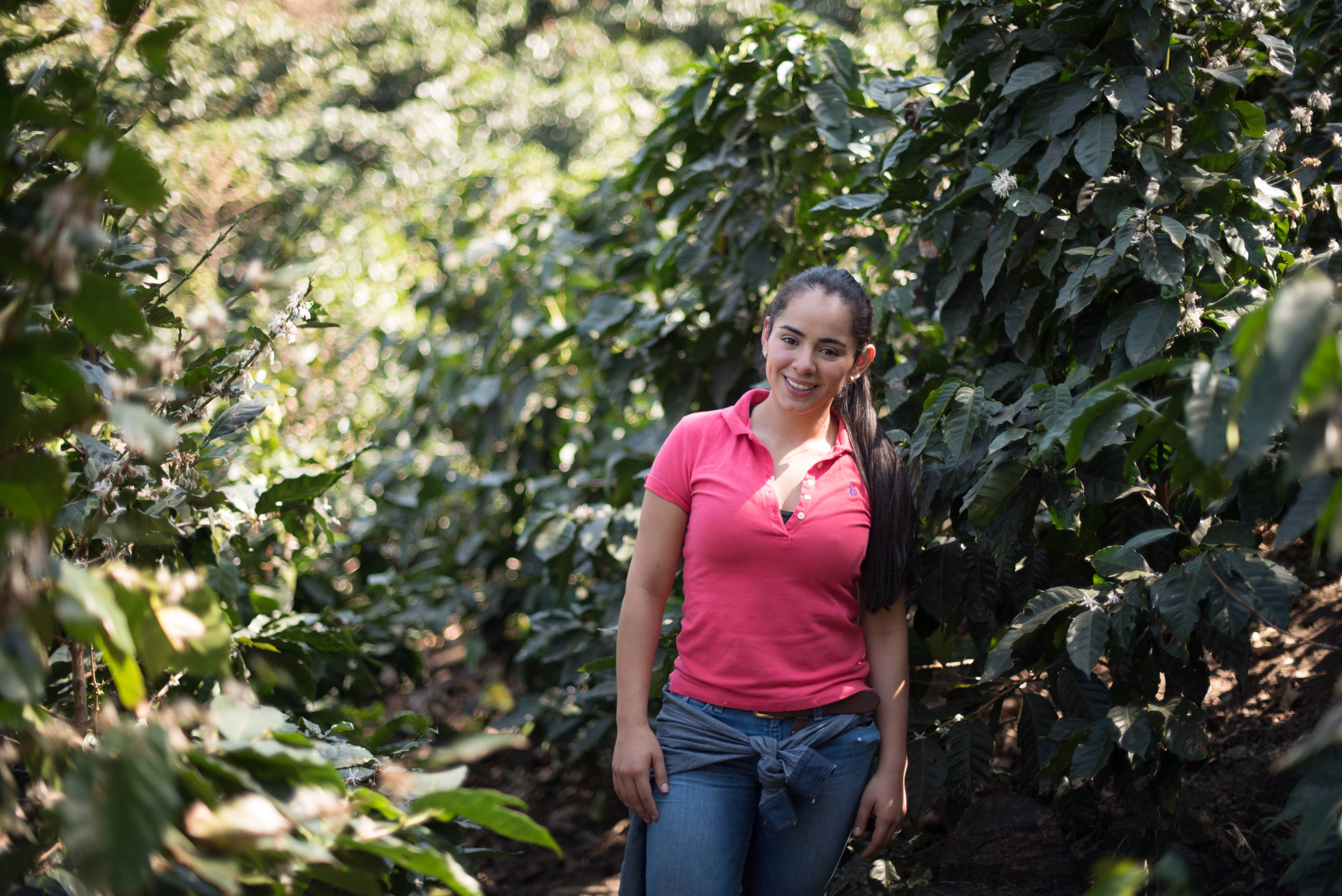 ''Our coffee is the reflection of dedication, effort, and hard work of all the people that harvest and produce it."
About Ivonne's coffee
origin
Las Paràsitas, Santa Rosa de Lima, Guatemala, 1500m
tasting notes
Almond, orange, citrus, chocolate, sweet, creamy
variety
Catuai / Sarchimore / Caturra
process
Washed
Ivonne's coffee was traced
from bean to cup
Farm: Las Paràsitas, Santa Rosa de Lima, Guatemala  
Exporter: Unitrade, Guatemala
Importer: Ally, Oakland, California, USA
Roaster: Onda Origins, Seattle, Washington, USA
Customer: You
For the past two years, Ivonne has been losing money on her farm. That's because the the global market has kept the price of coffee artificially low, even though the cost of coffee for consumers has skyrocketed. And a lack of supply chain transparency keeps consumers in the dark.
We are fixing this by using an new traceability platform, which helps Ivonne's coffee carry its identity from bean to cup. Then we share our revenue with Ivonne while she shares her story with you. Ivonne's earnings have nearly doubled as a result. She hopes it will help her have better harvests and give more jobs for the people in her community.